Cypress Creek Air Conditioning – Heat Puts Our Neighbors First
This year has been a challenging one, with the effects of the pandemic touching all of us. Our team has been working tirelessly to try and relieve some of the burdens our neighbors are experiencing in whatever way we can. Recently, we paired with the Joseph Groh Foundation and Lennox Industries to help a neighbor in need by performing a pro bono installation of a brand-new air conditioner and furnace.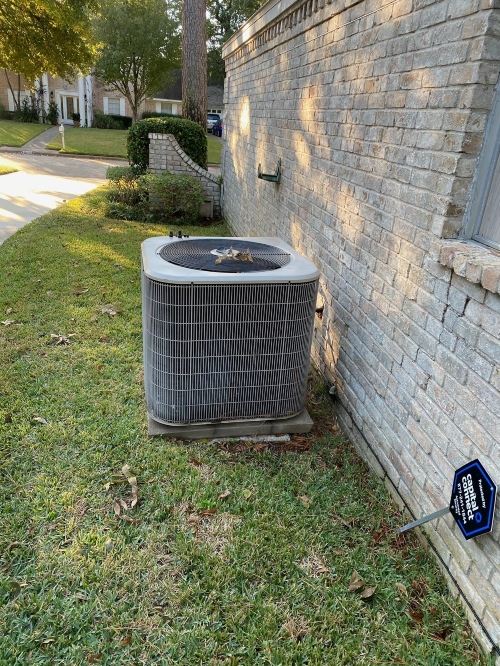 Houston resident, Sue Carrizal, was about to head into one of the most severe heat waves of the year without a functioning air conditioner. Her husband Isaac was an HVAC technician, who used to perform regular service on their HVAC systems, unfortunately, passed away in 2018.—and as someone who lives solely off Social Security, 74-year old Sue couldn't hope to afford a new AC. So, she reached out to the Joseph Groh Foundation. Unfortunately, the foundation was unable to financially support the request, but Sue's story was so powerful, that they decided to contact Lennox Industries to see if they can help. District Manager Paul Boartz gifted her a Merit Series 14 SEER air conditioner and an 80% AFUE furnace.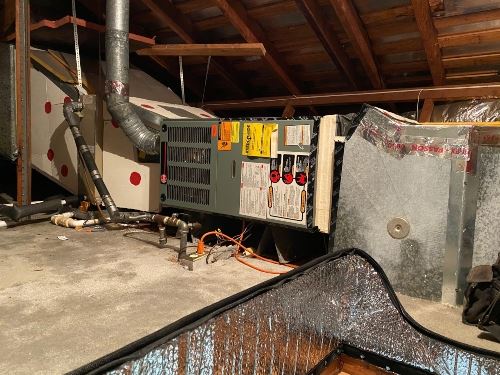 Before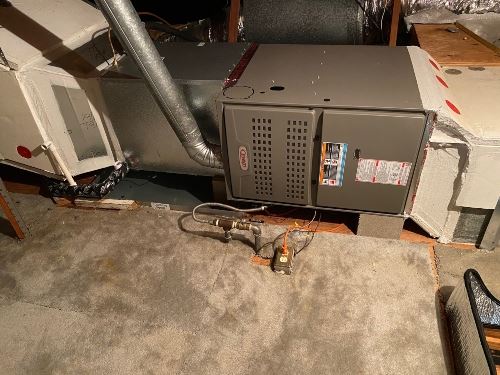 After
Our team at Cypress Creek Air Conditioning – Heat were then contacted to see if we could perform the installation—and of course, we agreed without hesitation. As a Premier Lennox Dealer and NATE-certified company, we made sure that the AC and furnace replacements were installed seamlessly, and that Sue was completely taken care of.
Our family-owned company was started in 1979 with a commitment to high-quality workmanship and customer service to ensure our neighbors are comfortable and safe all year long. We continue to uphold this dedication to service with our owner Dave Williams' motto being "If you take care of others, you will be taken care of." We have built long-lasting relationships with our customers, treating every client like family and working diligently to guarantee that even in challenging times, you can feel good indoors.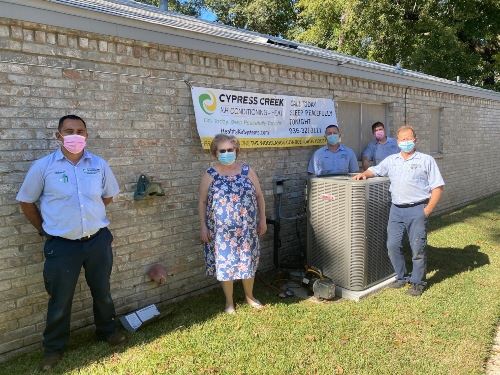 Are you looking for AC installation, furnace replacement, or anything in between, performed by a professional and caring company, call our team today at (936) 202-3390 or fill out our online form and we'll be in contact as soon as possible.